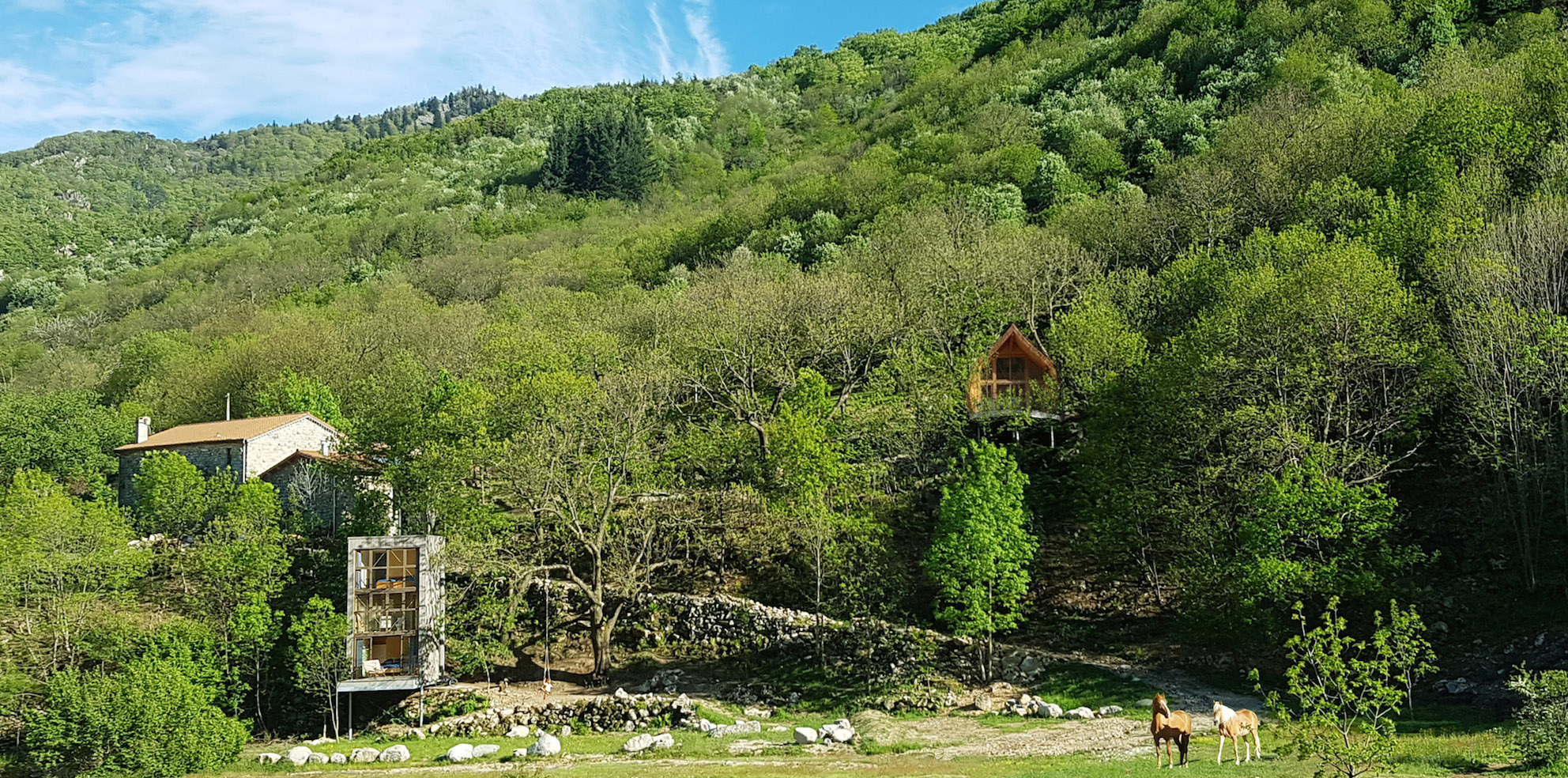 Lovers of "nature" and this authenticity that shines in Ardèche, we wish to offer a space for discovery and meetings for all, especially for families, children and teenagers through workshops of artistic creations related to animals and nature.
Caroline is an artist graduated from Fine Arts in Geneva where she taught visual arts to teenagers. Passionate about sculpture and the horse, she is inspired by "nature" in all its dimensions.
Curious and imaginative of "nature", Pascal worked as a manager in the fields of finance in various private and public sector companies.
Our two children, Sienna and Nolan, are 11 and 13 years old and very enthusiastic about our approach near this "nature" surrounded by more or less wild animals.